Get Your Reviews into
Google My Business Today!

Get Ranked #1

on Google
---
No Monthly Fees
No Contracts
Only 20 Cents per SMS/Email
Includes Special Google Integration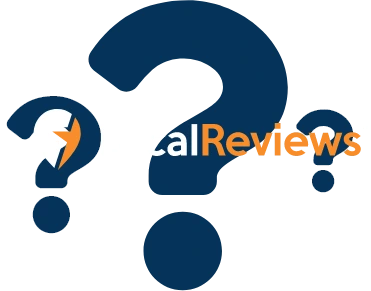 Who is Local Reviews?
Local Reviews is an industry leading rating and review platform designed to help local businesses and professionals to easily collect and strategically display reviews in places like Google My Business, Facebook, TripAdvisor, and more.
Q

Do I Need Local Reviews for my Business?

A

Yes, you do! If you're a restaurant owner, dentist, tire shop, insurance agent, mortgage broker, plumber, doctor, lawyer, or any type of business that depends on Google reviews, Facebook, or other review sites to generate search traffic, leads, and sales for your local business then you need Local Reviews.
Q

How Does Local Reviews Work?

A

Local Reviews directly integrates with many POS (Point of Sale) systems and software companies to automatically send your customers a text or email review invitation after they buy. If you don't have a POS, our app allows you to quickly send bulk text or email invitations to your customers in seconds.
Q

Why Are Local Reviews Important?

A

Local Reviews show up in Google, Facebook, and on other prominent websites, helping you to generate more online visibility, credibility, and trust, which generates more leads, traffic, and sales to your local business.
Q

How Are You Able to Offer Local Reviews with No Monthly Fees?

A

It's simple. We have no debt and very little overhead, so rather than charge $400-$500/mo like Podium, we only charge based on actual usage.
Q

Why is Having a Special Google Integration Important?

A

Our special Integration with Google allows us to detect if a customer is already logged into Google on their phone. If they are, we directly send them to Google My Business to leave their review, which bypasses several steps in the review process and increases the likelihood of them leaving a review.
Q

Approximately How Many Reviews Will I Collect With Local Reviews?

A

It varies based on the type of business, but approximately 1 in every 10 customers that you send a text or email review request to will leave a review. This is why we highly recommend that you integrate your POS into Local Reviews to maximize your reviews. If you have questions about integration, our team is happy to help.
Q

What if I have Multiple Locations, Professionals, or Agents?

A

Perfect! Local Reviews was built for this. Whether you need a few accounts or hundreds, we can help. And the great part is that there are no monthly fees, so you can roll out Local Reviews to your entire network at no cost.
Q

What if I'm a POS or Technology Platform?

A

Even better! We work with several leading POS systems, shopping carts, software companies, and platforms that cater to local businesses and professionals. We have a robust API that allows you to tie directly into our system, so you can provide reviews for no monthly fees to your clients, creating a valuable add-on service that sets you apart.