There are numerous benefits to the new Shopify POS Go mobile device. Point-of-sale (POS) systems, in general, are becoming increasingly popular among businesses today. These systems help them streamline their operations, improve customer experience, and save time and money. POS systems provide comprehensive solutions that enable businesses to track inventory and analyze data such as customer trends and spending habits to make better decisions. With the rise of mobile technology, POS systems have become more accessible than ever and are now being used by small business owners and large corporations alike. This article will also briefly touch on one of the best benefits of the Shopify POS Go mobile devise, the extremely valuable Shopify app, LocalReviews, that integrates with Shopify POS and Shopify POS Go to help businesses manage their online reputation with the best reviews app. This integration helps businesses put their review program on autopilot, get ranked #1 on Google, manage all their reviews from one location, gain powerful social proof, and drive more traffic and sales. Find LocalReviews on the Shopify App Store: https://apps.shopify.com/localreviews.
Overview
In today's digital world, having the right tools to manage your business is essential. This is particularly true if your business focuses on using the internet to reach a global audience and increase sales opportunities. According to (Shopify), businesses need a point-of-sale system to successfully centralize inventory management and collect or visualize sales data in real-time.
What is Shopify?
Shopify is an e-commerce platform that helps businesses of all sizes to build and manage their online stores. It provides users with a wide range of features, from web hosting and payment processing to inventory management and analytics. Shopify is user-friendly and easy to use, making it the perfect solution for entrepreneurs who want to get their businesses up and running quickly. With Shopify, businesses can create beautiful online stores with no coding experience required, it also offers customer services 24/7 for reliable help.
Shopify POS Go Mobile Device
The Shopify POS Go Mobile Device is the perfect solution for businesses that need a powerful yet easy-to-use tool to manage their operations over the internet. It allows businesses to accept payments on the go, track sales and inventory in real time, get more satisfactory Google reviews, and access important customer data. Plus, it's easy to set up and configure, so you can be up and running quickly. With its intuitive interface and robust features, the Shopify POS Go Mobile Device is what a business needs today.
Shopify's Mobile Point-Of-Sale Device Features
If you are wondering how this device helps a business streamline their operations, Shopify's mobile POS device offers top-of-the-line features like automatically calculating taxes and shipping rates, managing local delivery, attaching QR codes to available products, sending emails to customers, and so much more. This means it is an essential tool for any business looking to stay competitive in this ever-changing digital landscape.
Let's take a deeper look at the available features Shopify POS Go can offer.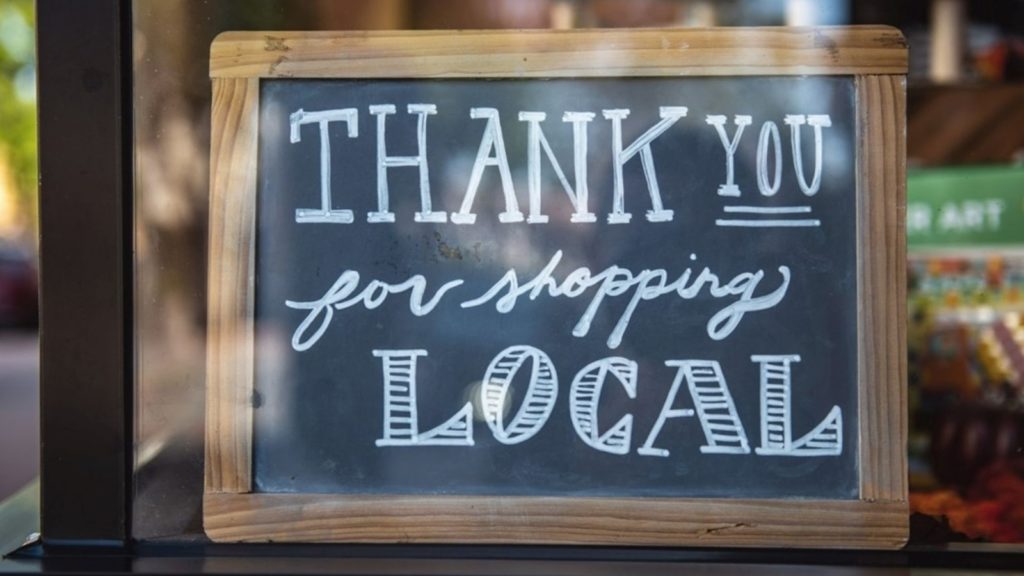 Multi-Channel Selling
With Shopify's Mobile POS Device, businesses can sell their products and services across multiple channels such as online stores, physical stores, and even social media platforms. This gives them the flexibility to reach out to more customers and increase their sales.
Multi-channel selling features a device that has an easy-to-use interface which allows businesses to manage their pickup and delivery services, process store buying, track online orders, and generate product QR codes in real time. It also provides detailed analytics to help better understand customer behavior and make informed decisions about their marketing strategies. Shopify POS Go Mobile makes multi-channel selling easier than ever before!
Smart Inventory Management
This device is the perfect solution for businesses looking to streamline their inventory management and boost their sales. With Smart Inventory Management, you can quickly and easily track your stock levels, automatic product count, and assign sales to different store channels or locations.
The company also offers Shopify Pro Go where the Smart Inventory Management is on a whole other level. Shopify Pro Go features system analysis, supplier purchasing, forecasting customer demand, a barcode scanner for inventory counts, detailed reports, and even a warning when product stock is low. With this feature, businesses can save time and money by reducing manual labor and eliminating the need for manual inventory management processes.
Staff Management
The Shopify POS Go Mobile Device allows businesses to set up different levels of access for each member of staff, ensuring that only those with the appropriate authorizations are able to access sensitive information. Whereas, Shopify Pro Go offers extra helpful features such as manager approvals, assign staff sales commissions, limitless POS staff access, and customized staff roles both in and online store. With these Staff Management features, you can easily keep track of your team's productivity and ensure everyone is working towards the same goals.
Seamless Checkout Experiences
A smooth buying process will keep customers coming back for more. Luckily, Shopify POS Go Mobile is a revolutionary platform that provides customers with seamless checkout experiences while they shop online or in-store. With its advanced features, such as secure payment processing, offline cash transactions, and customized discounts, Shopify POS Go Mobile ensures that customers have an easy and hassle-free shopping treat!
Additionally, it helps businesses streamline their operations by reducing the amount of time spent on calculating taxes, managing returns, and providing customers with a custom email or SMS receipt for a more personalized experience.
Product Organization
According to (Bluestone), having product variants organized in a natural, compact, and single-page way allows customers to easily compare different product options which creates an opportunity to drive more sales and turn a potential buyer into buying one. With Shopify POS Go Mobile, store owners can organize their products into different categories and subcategories, making it easier for customers to find what they are looking for. The device also allows a business to add multiple variations, allocate inventory to different online sale channels, and assign barcode labels to each product.
Customer After-Sale Outreach
Shopify's mobile POS device makes it easy for businesses to send follow-up emails, personalized messages and offers. This helps them stay in touch with their customers, encourage repeat purchases, and promote loyalty programs. Shopify POS Go Mobile also provides insights into customer behavior and marketing preferences which can help businesses provide better service in the future.
Additionally, the device assigns customer tags for a filter-based search, easy creation of customer profiles, automatically synced order history, and most important of all – customer after-sale outreach.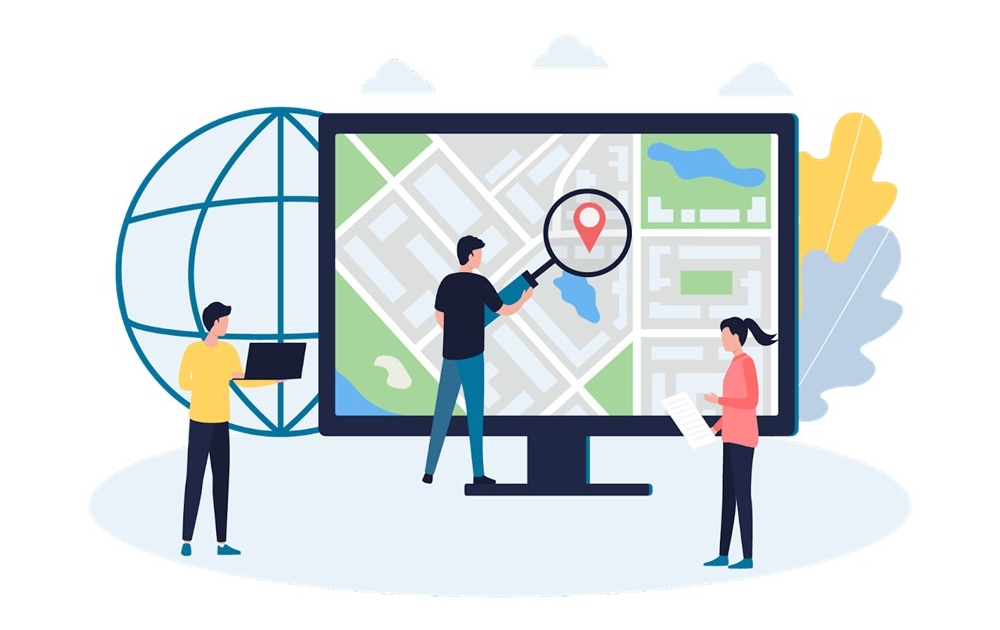 What is an After-Sale Outreach?
After-sale outreach is an important part of encouraging customers to leave you a Google, Facebook, or Yelp review. It is a way for companies to show that they care about their customers' experience and are willing to go the extra mile to ensure customer satisfaction. By sending out personalized emails or text messages after purchase, companies can encourage their happy customers to take a few seconds to leave a review.
This also helps build trust with current customers and potential buyers, as well as providing valuable insights into how the product could be improved in the future. And if a business has a Google My Business profile, an after-sale outreach can boost Google Reviews which increases customer engagement.
There's an awesome Shopify app, LocalReviews, that integrates with Shopify POS and Shopify POS Go to help businesses collect 10x more 5-star reviews, automatically. This integration allows businesses to automate the review process and make sure that they are getting the most out of their customer feedback. But how exactly does this work?
Whenever there's a successful customer buying process through a business' Shopify POS and or the Shopify POS Go, LocalReviews will automatically text that customer with a review invite. This customizable text may state something like: "Thank you for coming into our store today. Please take a few seconds to leave us a 5-star review. [Survey Link Included]".
With LocalReviews' automated review collection system, businesses can easily and organically rank #1 on Google and get tons of high-quality reviews on Facebook, Yelp, TripAdvisor and/or many more review sites.
If you are having problems getting your happy customers to leave you a positive review – LocalReviews has solved this serious problem. The quantity, quality, and recency of your online reviews directly impact your local online search visibility and website traffic. Now, with the LocalReviews app, you can have the greatest competitive advantage.

Reporting and Analytics
Shopify POS Go Mobile's reporting and analytics features enable businesses to access real-time data on a variety of metrics such as customer purchase history, product popularity, cash flow, dashboard overview with a glance at store performance, and daily sales reports. This data can then be used to create more effective marketing campaigns or make better decisions about inventory management.
These insights can also help businesses understand customer behavior and optimize their operations accordingly. By leveraging the reporting and analytics features of Shopify POS Go Mobile, business owners can make informed decisions on how to better serve their customers and grow their businesses.
Payments Features
Are you looking for a way to accept payments on the go? Shopify POS Go Mobile offers a range of payment features that make it easy to do just that. With this mobile point-of-sale system, you can accept payments from customers in person, online, or through an app.
You can also add a digital gift card to your apple wallet and send email gift cards to loyal fans. Shopify POS Go Mobile is designed to be flexible and secure, so you can offer your customers a variety of payment options. It also supports customized payment types, making it an ideal solution for businesses with a long-term or international customer that prefers checks, IOUs, or even gold coins.
Marketing
With Shopify's Mobile Point-Of-Sale Device, businesses can take advantage of product reviews, email marketing, and social media integration to help boost their sales and reach new audiences. By leveraging these features, any businessman can increase their visibility in the marketplace and drive more sales from customers who are already interested in their products or services.
As for LocalReviews, we believe that marketing is one of the major things you must keep in mind whether you have an online or a brick-and-mortar store. Successfully putting your brand out there is crucial – and one way to do that is through product reviews.
Importance of Product Reviews
Product reviews are essential to the success of any business. They provide customers with an honest, unbiased opinion of a product or service and help them make informed decisions. Reviews also help businesses understand how their products and services are perceived by their customers, allowing them to make improvements where necessary.
Reviews are also important for search engine optimization (SEO), as they can help businesses rank higher in search engine results pages (SERPs). In short, product reviews are an invaluable tool for businesses that want to stay competitive and attract more customers.
Again, LocalReviews will help you do all this and much more.
Social Media Integration and Google Merchant Center
With the help of Social Media Integration and Google Merchant Center, Shopify users can easily integrate their stores with popular social media platforms like Facebook, Twitter, Instagram, and YouTube. This allows them to promote their products and services on these platforms with ease.
Shopify users can also benefit from Google Merchant Center which helps them optimize product listings for search engine visibility and promote their store with automatic product synchronization. With these two features combined, Shopify users can take advantage of the power of both social media and search engine visibility to reach potential customers and increase sales.
POS or POS System
Point-of-sale (POS) and point-of-sale systems (POS systems) are two terms that are often used interchangeably. While both refer to the same concept, there is a subtle difference between them.
A POS system is an all-in-one solution that includes hardware such as barcode scanners, cash drawers, and receipt printers as well as software for tracking sales and managing customers. A POS, on the other hand, is simply a terminal or device used to process payments.
Price of Shopify POS Go Mobile Device
Shopify POS Go Mobile Device can help you to reduce your overhead costs by eliminating the need for cash registers and other expensive hardware. It also makes it possible for you to sell products directly from your phone through Shopify's app. The price of this device starts at $19 and can go up to $299 depending on the features you'd like to use.
If you are still hesitant to get one, try Shopify for 3 days completely free. The company doesn't require any credit cards upon trial, which makes it easy for new local businesses to try it out.
Final thoughts
With the increase in mobile transactions, it is essential for companies to have an easy and intuitive way of processing payments on the go. The Shopify POS Go Mobile Device makes it easier for businesses to process mobile transactions with ease. It has a sleek design that fits seamlessly into any business environment and can be easily integrated with apps like Shopify, Google Merchants, and LocalReviews.
Shopify POS Go Mobile Device also provides businesses with a complete solution that includes hardware, software, and support. Take advantage of this device today and see the difference in managing your business.
Author: Allex Dominic
References
Bluestone. (n.d.). Retrieved from https://www.bluestonepim.com/blog/benefits-product-variants
Shopify. (n.d.). Retrieved from https://www.shopify.com/ph/retail/point-of-sale-system#5
https://www.shopify.com/ph/pos/features
https://www.shopify.com/ph/pricing