Easy to follow steps on creating your very own Google My Business page!
Out of all of the review sites out there, Google is the most used, and the one we recommend most when linking review sites with Local Reviews. In fact, Google drives 96% of all mobile search traffic! (Jody Nimetz Co., 2018) (Source:https://www.hubspot.com/marketing-statistics)
Step 1
Go to Google My Business, and in the top-right corner, sign into the gmail account that you want associated with your Google My Business page. Be sure to sign up with your business email domain!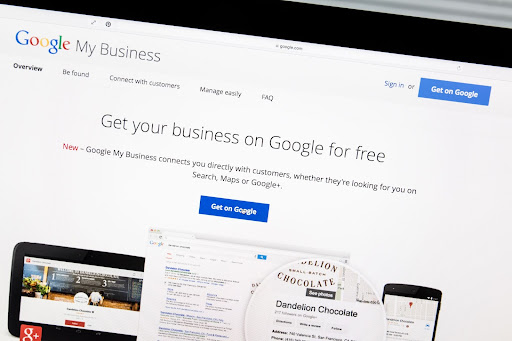 Step 2
Enter your business' or chain's address. You may be asked to mark the location on a map. Select that you'd like your location to show up on Google Maps. It will help potential customers find you!
Step 3
Search and select a business category. You can also select an even more specific category to be even more accurate – this will help your customers find you more easily.
Step 4
Enter your business' phone number or website URL and click 'finish'. Make sure if you have multiple locations to use the number or URL for that specific location!
Step 5
Select a verification option. There is an option to do this later, however in order to get everything set up in your Local Reviews account you will want to have this portion completed.
Step 6
Complete the verification process in order to have your Google My Business page successfully set up! You can find next-steps here.
Important note:
If you see a page that says, "This listing has already been claimed," click Request Access and then follow the directions to claim your business. Learn more about how to request ownership.
*Information sourced from Google My Business Help page
Author: Lindsay Halling, Project Manager