Which Reviews and Reputation Management Software is Better?
Why Local Reviews may be a good alternative to Podium.
First of all, let's discuss the importance of reviews. What if there was a simpler way to get your customers to leave a positive review? What if you could simply text a link to your happy customers that would take them directly to a site where they could rave about the products you offer or your exceptional customer service. Good news, there is such software available! Unfortunately, not many businesses know about this revolutionary software that is changing the way in which customers are invited to and actively leave reviews for future customers. 
Reviews can have either a positive or a negative impact on your business. In fact, according to Reputation X, 90% of consumers check out online reviews before they visit a business. Positive reviews can lead to a 31% increase in sales; whereas 86% of consumers will hesitate to make a purchase from a company that has negative reviews. These stats just go to prove that reviews are important and powerful in helping customers decide where to spend their hard-earned money, and what brands they should probably avoid.
"We all need people who will give us feedback. That's how we improve."
–Bill Gates, Founder of Microsoft
In today's digital age, the way that you connect with and communicate with your customers is more important than ever before. Do you have the ability to communicate with your customers online or through text messages? Or do you rely on traditional phone calls and emails? If not, you need to so that you can reach your customers in a variety of different ways to grow your business and connect with your customers in the most effective ways..
Let me introduce you to two of the industry-leading review software companies, and expound on each so that you can decide on the right software for you and your business.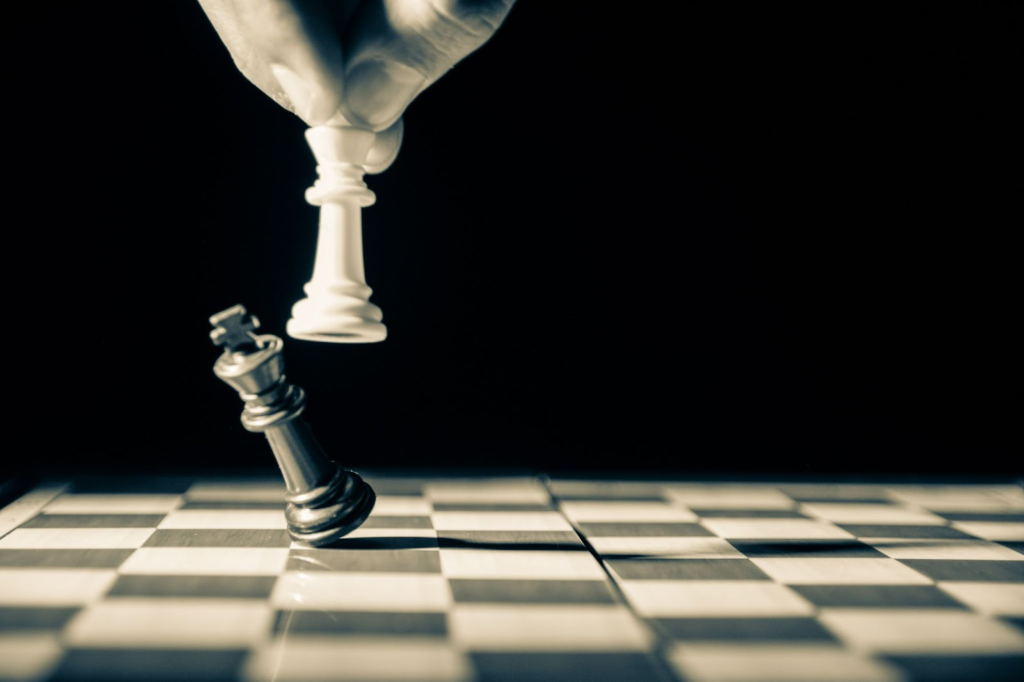 Table of Contents:
Who is Local Reviews?
Who is Podium?
Features
Monthly Pricing
Additional Feels
Collect Reviews
Manage Reviews
Mobile App
Review Texts
Review Emails
2-Way Messaging
Number of Users
Website Widget
Marketing Texts
Marketing Emails
Venture Capital Debt
Who is Local Reviews?
LocalReviews.com has been helping local businesses champion their online reputations with the most recent, relevant, and captivating reviews possible. Their suite of review-collection tools offers everything needed to efficiently collect, manage and display more high-value reviews in more places.
They have over a decade of experience in collecting over 60 million reviews for businesses. Local Reviews does not limit their clients. They offer unlimited text messages, unlimited emails, unlimited users on the platform, and unlimited customer/technical support. This is a huge differentiator from their competitors.
As a business owner, you know how important it is to reach new customers. Additionally, you know how important positive reviews are to helping your business grow and reach those new customers.
With a review company, such as Local Reviews, you are able to attract more authentic five-star reviews, more often. Not only are you getting more reviews, but these reviews are also promoted on more platforms, and help to drive traffic to your business. Not only are you going to be getting more and more positive reviews, but you'll also be able to manage the unnecessary negative reviews to ensure that future customers are getting an accurate perception of your business.
There are other online review sites that promise similar results, but cost substantially more, while others fail to deliver on their promises entirely. Read on to learn more about Local Reviews and how they compare directly with Podium.
Who is Podium?
Podium is another review website that provides a way for businesses to interact and engage with their customers and gather reviews. In addition to gathering reviews, Podium allows you to interact and communicate with your customers, along with sending and receiving payments.
As a business owner it is important to be able to reach and communicate with your customers in the way in which they prefer to communicate. Today's tech-savvy generations often prefer to communicate with businesses via text messaging instead of phone calls, which is why Podium offers clients the ability to text and communicate directly with their customers.
There are many features that make an online review site attractive and appealing to business owners. Read on to learn more about what some of these features are, and why they are important when choosing a review site for your business.
Monthly Pricing
One of the first things that a business owner is going to need and want to know is how much it is going to cost them to utilize a review software every month. Along with needing to know how much they will be paying, many will want to know what all is included with the monthly cost.
Local Reviews: Out of the two online review sites, Local Reviews is the more cost-effective, affordable option, with a monthly cost of only $157 a month for their highest tier plan, the PREMIUM plan. With this price, you will have unlimited team members on your account, and unlimited contacts, unlimited text messages, unlimited emails, and unlimited customer and technical support. All those unlimited services will enable your business to grow without restrictions.
Additional benefits of Local Reviews includes a best-in-class social proof website widget, several tools to help businesses collect more reviews automatically (hands-free), integrations with top POS systems and software services (dental and medical software), unlimited revolutionary two-way texting with customers, free live chat feature for websites, robust analytics and dashboard, and steep discounts for multiple locations.
Podium: for similar services, Podium's prices are more than double that of Local Reviews. Podium's prices for their most popular plan begin at $449 a month and go up quickly from there. Podium's plans only include 500 text messages a month and any additions are added as extra costs. Depending on the features that you want for your business you'll need to upgrade your plan. The number one reason why Podium charges so much is because of the millions in capital investments they have been given from third party investors and must pay back.
Additional Fees
Now that you have an idea of how much it will cost you monthly to use either Local Reviews or Podium, the next question is are there any additional fees associated with using these services?
The answer will vary depending on the company you decide to go with.
Local Reviews: With Local Reviews, there are no additional fees to utilize their services. What you pay every month for your monthly fee is all that you will have to pay, everything is inclusive with the plan that you select and the cost will never go up. There are no hidden fees ever.
Podium: On their website, it is unclear if there are any additional fees, outside of the monthly fee. However, after investigating several businesses, my research indicates that they have many hidden fees.
Collect Reviews
The whole premise of a review company is to have them collect reviews on your behalf. How the reviews are collected and then used to your advantage can vary from one company to the next.
Local Reviews: The more ways you give customers to leave you a review, the more likely you are to get customers to leave reviews. You can collect reviews on numerous review sites like: Google, Facebook, TripAdvisor, Yelp, Angies, OpenTable, and many more.
Local Reviews provides more ways to collect reviews than any other review software out there. These methods provide you with a variety of highly-effective review collection tools so that you are equipped to collect and capitalize on more reviews from your current customers. Some of these methods include text messaging, email invites, receipt URLs, print media, QR codes, short SMS codes, integrations with point of sale systems and dental and medical software solutions, and many automated solutions.
Podium: With Podium, the collection of reviews is done all through messaging. Through their messaging platform, businesses are able to send a text message to their current customers asking for a review, with a link to a site where they can leave the review if they choose to do so. Podium allows you to collect reviews on Google, Facebook, and lots of industry-specific review sites.
Manage Reviews
Collecting reviews is just the first step, but what you do once you have the reviews is just as important. Do you respond to the reviews that you receive or do you simply just collect them? Do you take the feedback you receive, both positive and negative, and use it to improve your business? Do you know how to respond to and manage the reviews that you receive? Both Local Reviews and Podium allow you to manage your reviews in different ways. A whopping 75% of businesses do not respond to the reviews that they receive from their customers. That is a huge percentage that are leaving reviews on the table, instead of reacting and using them to grow their business.
Local Reviews: Because Local Reviews allows you to collect reviews across a wide range of platforms, it only makes sense that you are also able to manage all of the reviews that you receive from one easy to use tool. You can manage all of your reviews through your Local Reviews control panel, instead of having to navigate to each platform, hoping you don't miss a review along the way.
Podium: Podium allows for users to review and manage all of the reviews that they receive through one easy inbox. Regardless of where the review originated from, it will appear in your inbox for you to see and respond to as needed.
Mobile App
Everything nowadays can be done online, it's even better when the things that you need to do can also be done on the go via a mobile app. It seems that there is an app for just about everything that you can think of. A lot of boutique shops have their own app where customers can shop, businesses in the service industry have apps where customers can go and schedule appointments, and the list goes on from there. There is an app for anything you can think of, including collecting and managing online reviews.
Local Reviews: Local Reviews has its own app where you are able to send reviews on the go.
Podium: With the Podium app users have access to their secure inbox where they can receive, review and manage all their incoming reviews and messages. The app makes it easy to keep on top of your reviews while on the go.
Review Texts
The more people you can get to leave a review the more your business can potentially grow. The more people you can reach and invite through a review software to leave a review, the better! In order to reach the largest group of customers possible, it is helpful to not have to worry about limits placed on you by a review software.
Local Reviews: With Local Reviews, you don't have to worry about having a limit of texts you can send asking for a review, as there is no limit. With no limit, the number of reviews you receive is also limitless, as you are able to capitalize on every customer who comes through your door or that you help. While not every customer whom you invite to leave you a review will, the more people you ask, the more likely you are to get reviews. Simply, the Local Reviews solution can automatically, on your behalf, send a text message asking for a review following a transaction, and see the reviews come pouring in.
Podium: Getting reviews via a review text is seamless and extremely easy with Podium, simply send a text, get a review, and repeat it for every customer. Within the text there is a link for customers to click on that will take them to a site where they can leave a review on their recent experience and purchase. Depending on the plan that you select when signing up with Podium, you may have a limit as to the number of contacts you can send review texts to each month.
Review Emails
The best way to get reviews is to not only ask for them but to ask for them to speak your customers' language. For some customers, the text is their preferred method of communication; whereas for others, phone calls or emails may be more comfortable to them. Up to 80% of reviews come from follow-up emails, urging shoppers to leave a review on their recent purchase. 80% is a huge percentage of reviews that can be received and used to grow a business, simply by sending an email after the transaction has been completed.
Local Reviews: Because so many reviews can come as a result of an email, Local Reviews does not put a limit on the number of emails that can be sent out monthly. Capture the power of review emails, by sending an email to every customer following their transaction and take advantage of the 80% of customers who are willing to leave a review, just need a little nudging to do so.
Podium: Unfortunately, depending on the plan that you select with Podium, you might be limited on the number of review emails that you can send to customers monthly. This limitation can pose an obstacle to achieving the pinnacle of 80% of reviews coming from emails.
2-Way Messaging
Two-way messaging incorporates inbound and outbound text messaging into a unified service. In fact, two-way messaging is the fastest-growing method of communication in business communication. When comparing two-way messaging to other forms of business communication (i.e., text, email, and phone calls), two-way messaging outperforms by a huge margin. In fact, when comparing two-way messaging to emails, two-way messaging performs nearly 5 times better with open rates of 90% to 20%! Additionally, on average people respond to text messages within 90 seconds of receiving one. And a whopping 75% of customers don't mind receiving a text message from a business after opting into receiving branded messages.
Local Reviews: Similar to the texting and email review marketing options that are available with Local Reviews there is no limit to the number of contacts and customers you can send them to. You can send as many messages as you'd like and communicate back and forth with your customers as little or as much as you need and want to. This allows you to build a relationship with your customers and provide an avenue for them to leave you a review.
Podium: With Podium's mobile app, you are able to take conversations on the go with you, and respond to customers on the go. All incoming messages are grouped together so that you can tell from a quick glance which messages require immediate attention and which can wait. Unfortunately, Podium limits the number of contacts that you can communicate with, including two-way messaging, based on the plan that you have signed up for.
Number of Users
Depending on the size of your business you might be able to handle all incoming reviews and inquiries by yourself. But if you have a larger business, you might need to have a few extra people helping to ensure that every review and inquiry is responded to in a timely manner.
Local Reviews: Regardless of the size of your business, you can have as many users to help manage your reviews as you need or want to have. There is no limit to the number of users you can have working on your Local Reviews account at the same time no matter what plan you have.
Podium: The number of users that you can have on your Podium account will be dependent upon the plan that you sign up for. The more you pay every month, the more users you can have. The most basic plan allows for only three team members, whereas the largest plan allows for unlimited users.
Website Widget
You might think you don't need a website widget, but that isn't necessarily true. While a widget isn't a requirement to have a successful business or only receive positive reviews, a widget has been found to be helpful. Widgets can easily be added to a website by simply adding code blocks to your website, in turn automatically adding the widget to your webpage.
Local Reviews: While there are some website widgets that allow users to start a live chat with customer support, or to contact a business, Local Reviews widget allows customers to leave a review! Getting reviews has never been so easy! Simply by installing the widget onto your website, it is visible and invites customers to click on it and leave a review, all before they ever leave your site!
Podium: Unfortunately Podium does not have a website widget.
Marketing Texts
While reviews are important and the ultimate drive behind a review software, they are not the only component. Marketing Texts are just as important to capitalize on as reviews are. When you sign up for a review software that also offers marketing text, you're on the road to success. Marketing text allows you to send a text about sales, promotions, and exclusive deals to your customers, enticing them to come back to your website. After a marketing text, you can follow up with a review text to get another review for your business.
Local Reviews: Similar to that review text, Local Reviews doesn't have a limit on the number of contacts or marketing texts that you can send out every month. With no limit, you can take full advantage of reaching every customer whose contact number you have, without having to be picky about who you reach out to and who you skip.
Podium: Depending on the plan that you sign up for with Podium, you could potentially be limited to being able to send only 500 marketing texts a month, but this is an extra fee
Marketing Emails
Marketing emails are important and are an effective way to get information about upcoming sales, promotions, new products, and events out to your customers. Additionally, you can send mass emails to a large number of recipients without having to type out each email address, making them feel more personal and sent in a matter of minutes, rather than hours, saving you time and money.
Local Reviews: As with all other forms of communication offered from Local Reviews, there is no limit to the number of emails you can send or the number of recipients. Take advantage of being able to send marketing emails to a large number of people, and see how your business can grow as the reviews come rolling in.
Podium: At this time, Podium does not offer marketing emails with any of their plans.
Venture Capital Debt
Many companies are turning to venture capital as a means to get access to quick cash, without having to give up ownership of their company. In other words, venture debt is a loan offered by both banks and non-bank lenders and is designed specifically for new-age businesses as a means to raise additional capital.
Local Reviews: Local Reviews does not have any venture capital debt, which is one of the many reasons why their monthly prices are so low. As a truly entrepreneurial company that was built from the ground up.
Podium: Unfortunately, Podium has millions of dollars in venture capital debt which is the main reason why they have to charge so much for their services every month.
Conclusion
There is more than one option available for you to decide between when it comes to deciding on a review software for your business. Each has its own advantages and disadvantages, that make them unique and good at what they do.
It is imperative to the success of your local business that you do have a review software, so select one that will be right for your business. Which door will you choose? Good luck.
Author: Ashley Christensen
Sources: